Clean sheets, a mug of hot chocolate, a new book… Bliss.
The Foundling – Stacey Halls
Bess leaves her newborn daughter at the Foundling Hospital. It's 1754 and as a single woman living on the poverty line, she has no means of supporting a child. Six years later, Bess returns to claim her daughter, only to be told she's already been claimed. So begins a tale of two mothers and the lengths they'll go to for their child. Gripping historical fiction at its best.
The Wives – Tarryn Fisher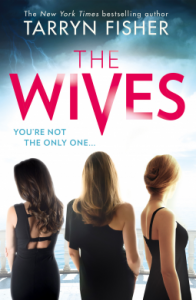 Thursday loves her husband, Seth. But she's pretty sure his other wives love him too. She's agreed to be one of three, never meeting the others, but always aware of their presence in her husband's life. Then one day Thursday has the opportunity to meet the third wife, and sees her bruises. Is Seth hiding more than she realised? An enjoyable read with plenty of twists and turns, The Wives will keep you on your toes until the end.
The Water Dancer – Ta-Nehisi Coates
Hiram is born into slavery. He finds himself an agent of the underground. While the people he works with are focused on ending the institution of slavery, they have little interest in helping him to rescue the people he loves who are still trapped. They want him to move on, but as Hiram comes to realise, it's crucial that he doesn't forget the past. The Water Dancer isn't an easy read, but it stays with you.
Body Positive Power – Megan Jayne Crabbe
The strapline for this book is 'How to stop dieting, make peace with your body and live', which is exactly what it sets out to do. Megan recounts her own struggles with eating disorders and experiences with weight-loss clubs, while delving into diet culture and the Western world's obsession with the 'perfect body'. If you're fed up of the endless dieting cycle and ready to try something different, this book could be just what you're looking for.
Coming up for Air – Sarah Leipciger
Three very different stories, three different eras, one common thread. First we meet a young woman, driven to end her life on the banks of the River Seine in 1899. Years later, Pieter, a toymaker by trade, is called on to create the prototype for a resuscitation doll. And then there's Anouk, who wages a daily battle against cystic fibrosis in present day Toronto, while finding a sense of freedom in open-air swimming. Vividly real characters, beautiful writing and engaging plot lines make this a book you'll want to share with anyone who'll listen.
Can You Hear Me? – Jake Jones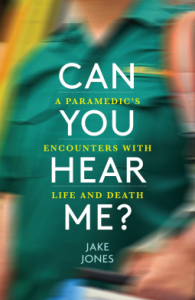 If you enjoyed Adam Kay's This is Going to Hurt, then this memoir needs to be next on your reading list. Jones reveals some of the cases he's dealt with in his career as a paramedic, interspersing the stories with his own life events, musings and challenges. Humorous and sobering in equal measures, Can You Hear Me? will give you a new-found appreciation for the people on the front line of medicine.