Books make great gifts. If you're stuck for inspiration or looking for some ideas for your own Christmas wish list, check out this month's recommendations.
For fans of Sarah Waters and Susanna Clarke.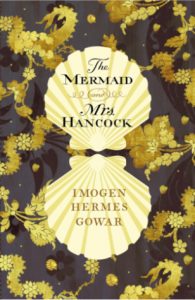 The Mermaid and Mrs Hancock – Imogen Hermes Gowar
The year is 1785 and widower John Hancock finds himself the owner of what appears to be a dead mermaid. The artefact proves the talk of the town and gains John access to a whole new circle of society, a society that includes the alluring courtesan, Angelica Neal. 18th century London is brought vividly to life in this enchanting debut novel.
Love a good psychological thriller? Add this to your wish list.
The Stolen Child – Sanjida Kay
Without giving too much away, The Stolen Child centres around Zoe, Ollie and their daughter, Evie. Evie was adopted by the couple from birth, but starts to receive letters and gifts from a man claiming to be her father. A man who says he wants her back. Full of twists and turns that will keep you on the edge of your seat until the very end.
Enjoyed The Rosie Project and The Curious Incident of the Dog in the Night Time? Try…
The Seven Imperfect Rules of Elvira Carr – Frances Maynard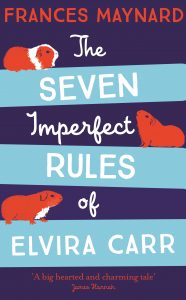 Elvira doesn't see the world in quite the same way as most people. As a result, she lives a fairly sheltered life, caring for her overbearing mother and indulging her interest in biscuits. But then her mother has a stroke and Elvira has to find her own way in the world. With a great storyline, well-rounded characters and plenty of humour to boot, Frances Maynard's debut novel is a triumph.
Love dystopian fiction such as The Hunger Games and Divergent? Try…
The Gender Game – Bella Forrest
In Violet Bates's world, women rule. Men have few rights and boys can be sent away if they're deemed capable of aggression. Across the river it's another story – in Patrus men have the power. Violet is serving time in a detention facility when she's offered the chance to have her slate wiped clean, in return for completing a mission in Patrus. An enjoyable, easy read.
If you like Neil Gaiman and Philip Pullman, try…
Hannah Green and Her Unfeasibly Mundane Existence – Michael Marshall Smith
Eleven year old Hannah Green finds the world isn't quite as mundane as she thought, when it turns out her grandfather is in league with the devil. The world is out of kilter, and the unlikely trio have to work together to put things right. A thoroughly enjoyable read, with great descriptions, bags of humour and believable characters.
Fans of The Great British Bake Off will be clamouring for this one…
Nadiya's British Food Adventure – Nadiya Hussain
As Nadiya says, British food today is a melting pot of cuisines from different cultures. This book reflects that, with twists to classic British dishes and more modern favourites. The book ties in with Nadiya's latest TV series, so includes several of the dishes featured on the show. You'll find recipes such as Minted Lamb and Apple Pasties, Mango and Passionfruit Jam Roly Poly and Masala Eggy Bread. Recipes are simple to follow, with attractive photographs and engaging introductions.