Books about awakenings and new beginnings to see you into 2018.
The Power – Naomi Alderman
Not a new release this one, but well worth a read if you missed it back in 2016. Teenage girls across the world discover they have the power to hurt, and even kill, with just their bare hands. And they have the ability to awaken that same power in other women. Now that men are the weak ones, how will the gender balance shift? An engaging read that twists modern day happenings and examines the dark side of power. Gripping, thought-provoking and a real conversation starter, The Power is ideal for book clubs.
How to be Champion: My Autobiography – Sarah Millican 
Sarah Millican's autobiography is like a glorious ramble through her life. The book is split into chapters with headers such as 'Things I've Been Bullied For', 'Why I'm Not A Criminal' and 'My Love Of Stationery'. It's part autobiography and part self-help guide. Nothing is off limits, so it's probably not the book for you if you're not keen on swear words or reading about bodily functions. However, if you want a book that'll make you feel good about yourself and is snort-your-tea-out-of-your-nose-funny, buy it now.
The Art of Hiding – Amanda Prowse
Nina seems to have the perfect life, but it soon starts to unravel when her husband is killed in a car crash. Left with two children to care for, a mountain of debt, and the growing realisation that her husband wasn't all he seemed, Nina has to fight to rebuild a life for herself and her family. An enjoyable easy read – perfect for long winter's nights.
History of Wolves – Emily Fridlund
14 year old Linda lives in an ex-commune out in the woods. Lonely, socially-inexperienced and left to her own devices by her parents, Linda craves friends and a sense of belonging. When a new family moves nearby, she befriends the young mother and regularly babysits the four year old child. But she soon discovers that all is not right. The choices Linda has to make to keep her new found family could have tragic consequences. Compelling reading.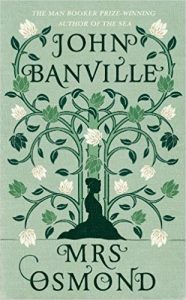 Mrs Osmond – John Banville
Banville picks up the story of Isabel Osmond (née Archer) from where we left her in the classic The Portrait of a Lady. While this novel will likely appeal most to fans of Henry James's work, Banville retells enough of the original story for Mrs Osmond to work as a stand-alone piece. Upon learning of her husband's betrayal, Isabel has journeyed to London, leaving him behind in Italy. Away from her husband and reunited with her friends, Isabel starts to rediscover her desire for independence. Lively characters, elegant prose and engaging dialogue combine to make this a very enjoyable read.
Me. You. A Diary – Dawn French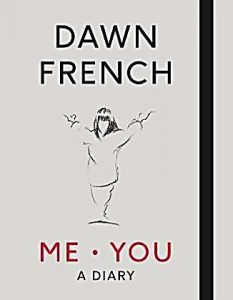 This book combines writing your own diary with taking a peek into Dawn French's. She shares her thoughts each month, along with various insights into her life, and invites you to do the same. The idea is that, by the end of the year, you'll have a 'fatter, scruffier book that is written by me but totally personalised by you.' With various writing prompts, this book makes keeping a diary altogether easier. The perfect start to the new year.