A Fresh Start
The start of a new year is often the time when we take a critical look at our lives and think about making some changes. Whether you want to take up a new hobby or start your own business, this month's books are for you…
The Life-Changing Magic of Tidying: A Simple, Effective Way to Banish Clutter Forever – Marie Kondo
If you feel like you're drowning in a sea of 'stuff', this book might help. Kondo encourages us to only keep those possessions that 'spark joy'. There is some waffle in places, but stick with it. There are some great tips and tricks. Most importantly, Kondo helps the reader to think about the emotions connected to items, and the kind of life they could have if they lived in a simpler, less cluttered space.
The Girl in the Garden – Melanie Wallace
A single teenage mum, a grieving widow, a photographer, a recluse, a man trying to do what's right. Characters with very different outlooks and lives, but their stories are all entwined. And their flaws, hopes and buried dreams are all too identifiable. They all have lessons that need to be learnt if they're to take those first tentative steps towards a better life.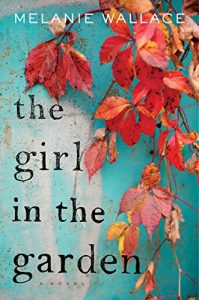 The Idea in You: How to Find It, Build It, and Change Your Life – Martin Amor and Alex Pellew
If you're fed up with the daily grind and thinking of starting your own business, this book could give you the kick start you need. It's packed with advice and encouragement for turning 'your daydream into dynamite'. There are case studies, exercises, and useful resources, along with plenty of practical information.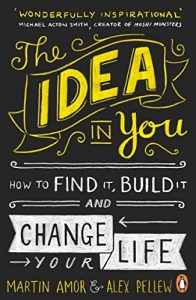 And, unlike many other books in this genre, it's also actually enjoyable to read.
Making It Up As I Go Along – Marian Keyes
In this collection of essays, Keyes gives us a hilarious insight into her daily life and thoughts. While it's laugh-aloud funny, there's also a good dose of reflection. Keyes isn't afraid to poke fun at herself and reveal her own vulnerability. By doing so, she reminds us that often we're our own worst critics and sometimes we need to just go easy on ourselves.
The Great British Sewing Bee: From Stitch to Style – Wendy Gardiner
Those looking to indulge their creative side in 2017 could find plenty to tempt them here. The companion book to the fourth series of the BBC2 show The Great British Sewing Bee, the book offers advice on everything from choosing fabric to altering designs. There are also more than 25 patterns included with the book, with projects ranging from a Babygro to a cocktail dress. Aimed at all abilities, this could well prove to be indispensable for new and experienced sewers alike.
Bloom: Naviga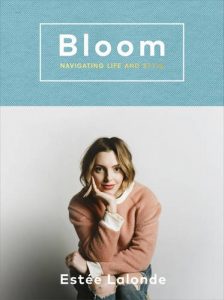 ting Life and Style – Estée Lalonde
Beauty and lifestyle vlogger Lalonde has gained a legion of fans, and much critical acclaim, for her daily musings on style, beauty, food and life in general. In Bloom, Lalonde talks about the highs and lows of her life, including overcoming depression, anxiety and low self-esteem. A beautifully designed book for dipping in and out of when you need a bit of inspiration.