Tia, Staffordshire Bull Terrier, six-years-old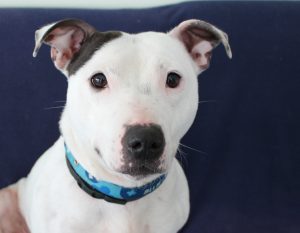 Six-year-old Staffordshire Bull Terrier Tia is an affectionate girl who enjoys walks and meeting other people and other dogs. The black, brown and white coloured girl is looking for a family to call her own as her last family were unfortunately unable to keep her. She has lived with children of various ages and settles well indoors – liking a cosy bed next to a warm fire or radiator and plenty of cuddles.
Thumper, lion head rabbit, nine-months-old
Lionhead rabbit Thumper is currently in a foster home and is looking to meet the lady of his dreams. The handsome nine-month-old black male is a lovely and gentle boy who is looking for a female rabbit to live with as rabbits like company of their own kind.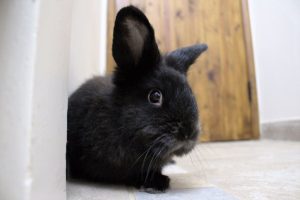 To rehome a pet from Blue Cross contact 0300 777 1500 or visit www.bluecross.org.uk