Whether you fly-cruise or cruise from the UK, there are thousands of destinations just waiting to be explored and the great advantage of taking a cruise is that you only unpack once! Your floating hotel will take you from city to city, island to island or completely off the beaten track to explore the wonders of the world.
Once mainly the holiday choice of the over 50s, cruise now appeals to all ages starting with Disney cruising for the youngest – and most discerning! – clients, complete with their favourite Disney characters and a whole host of activities and entertainment. Then, at the other end of the scale, for the most adventurous, there are cruises to amazing destinations at the edges of the world – Antarctica, the Galapagos and much much more. And between those two extremes, there is a huge range of cruises to the Mediterranean, the West Indies, South Africa and Australia or the ultimate Round the World adventure.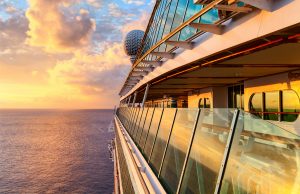 Something different? Why not try clipper sailing which combines the romance of life under sail with the advantage of being able to get into smaller ports? Imagine sailing into Monte Carlo or one of the smaller Bahamian islands. Or traditional gulet sailing around the coasts of Croatia, Montenegro or Turkey?
A river cruise offers a different experience as it's very much about the destination; the ships are much smaller and can reach the heart of cities and sail some of the most famous waterways in the world – from the Nile, the Zambezi and the Yangtze to the more familiar Rhine, Seine and Danube. But there's no shortage of luxury on these much smaller, narrower ships. They still have gourmet dining, gyms and fitness, hairdressers and more.
We can support you in choosing the cruise line best suited to you and your lifestyle. As with hotels there are larger ships and smaller ones, 6 star cruising and 3 star cruising.
Let our cruise experts guide you through the complexities of choosing the cruise best suited to you, your family and friends. Our experts take the trouble to visit many cruise ships and really understand what is on offer. Why would you trust your precious holiday to anyone else?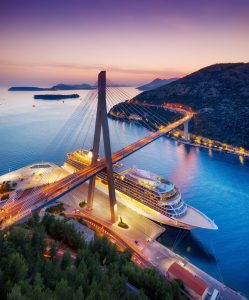 Tanya, Hayley, Fern, Chelsea and Michelle look forward to helping you with all your holiday plans at 5 Greyhound Walk, Thame or call 01844 217228.